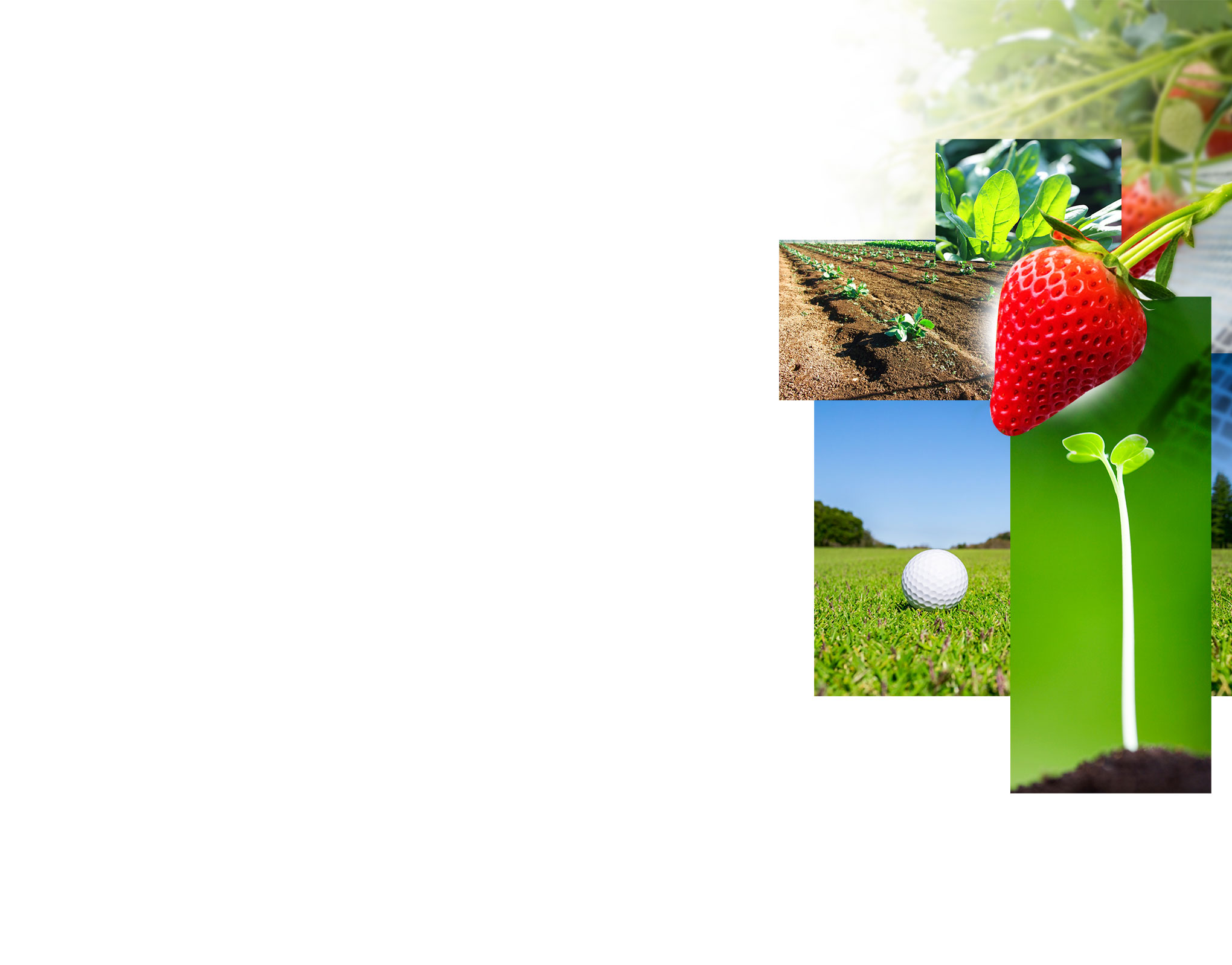 MyNIC®-FM delivers minerals to the cells,
to the surprise and joy of many.
The Ca ions in MyNIC®-FM work to improve absorbability, and the divalent Fe ions stabilized through improved technological skill are able to reach the cells directly, efficiently delivering the minerals required for growth to the plants.
We have received the positive feedback from customers for improvement in growth of crops an plants.
Strawberry growers have been happy to report that the color, flavor, and size of their products were improved.
MyNIC®-FM was also made available as a product to golf courses to aid in growing grass that is resistant to intense temperatures in summer.
"Tough Turf (MyNIC®-FM)" for grass resistant to intense summer heat! See here for the product information and test results. (PDF, Japanese)