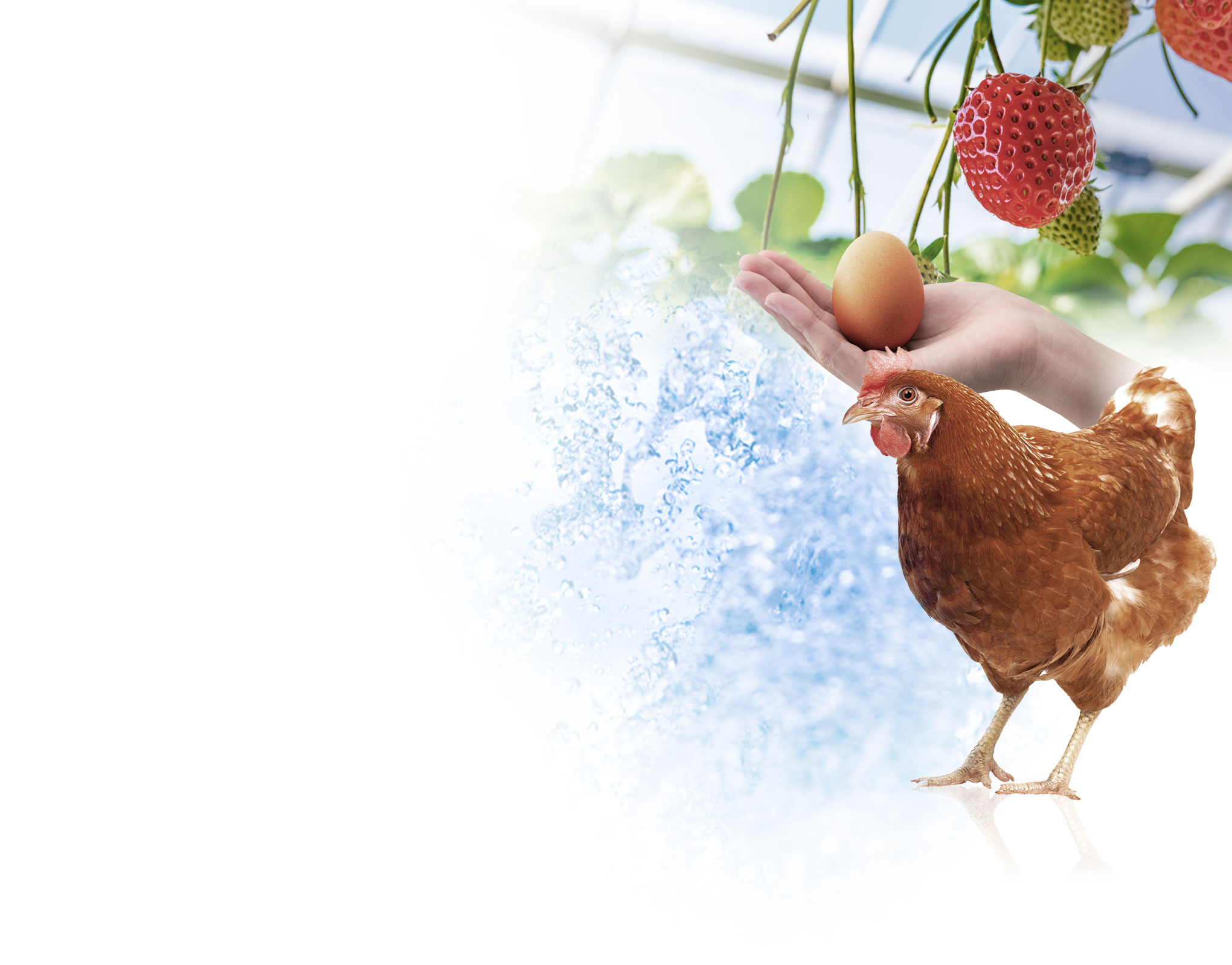 How does MyNIC®-S lead to acquiring water
with reducing power at a lower cost?
Everything shows the effects of aging over time. This process is known as "oxidation".
The opposing effect to oxidation, maintaining vibrant life and resetting or "reducing" the oxidation, known as "antioxidation" can also be considered a form of anti-aging.
This rejuvenating power also has an effect on the health of living things such as plants and animals.
MyNIC®-S removes and reduces chlorine and oxygen content in water which can promote oxidation in living things, and quickly changes regular tap or well water into water with reducing power.
Tests have already been carried out with the cooperation of farmers with egg-laying hens and fruit growers. The results have received positive comments such as "the product became more delicious" and "the color, shape, and size of the product were improved".